SECU Hospice House in Franklin will don a Wall of Honor recognizing those who gave from their heart to bring this hospice inpatient facility to our rural mountain region.  The Wall will recognize donors whose cumulative giving to Hospice House Foundation of WNC totals $1,000 or more.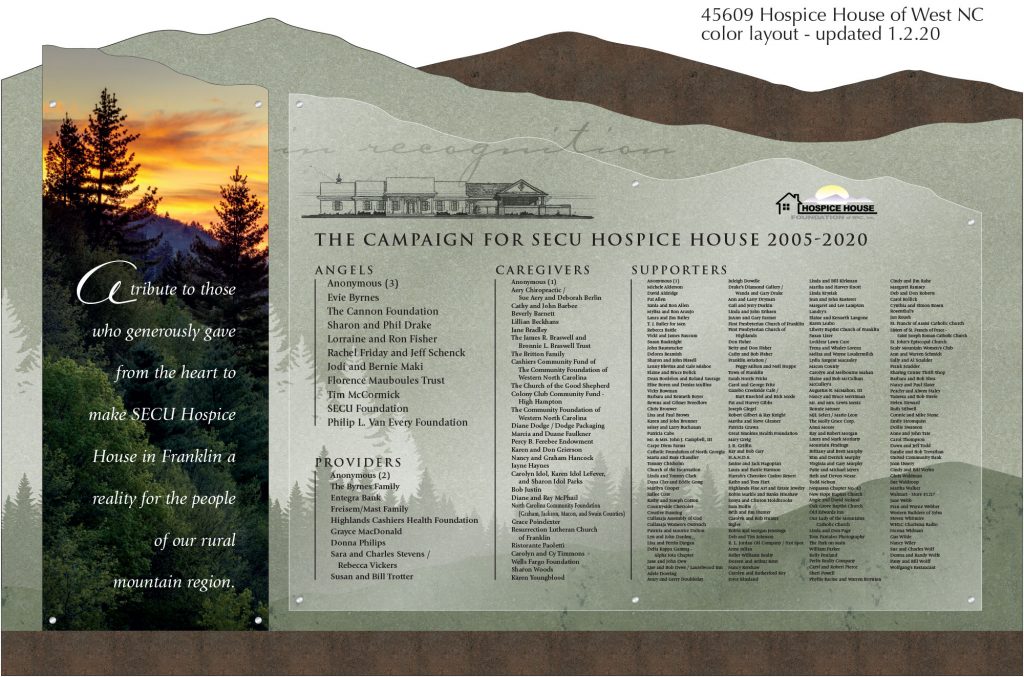 Artist rendering of the Wall of Honor that will be displayed in SECU Hospice House in Franklin.
This rendering is populated with actual names of supporters through Dec. 15, 2019.
This list of donors will be updated prior to production of the Wall of Honor, late spring/early summer 2020.
Questions: Call or email Phyllis Racine: 828-524-8261 /[email protected]
Donors with cumulative giving of $25,000 or more also have the opportunity to dedicate/name a room in SECU Hospice House. Click here to see naming opportunities.