Hospice House Foundation Receives Large Donation
The Hospice House Foundation of WNC is excited to announce they have paid off the mortgage for the SECU Hospice House! A very generous Macon County resident wrote a check to pay off the house. The donation was for $300,000 which not only paid for the SECU Hospice House but also applies to the SECU 1 million dollar Challenge Grant. They are so very excited to gain the respect from the community and feel very blessed to receive such a large donation that will go toward the challenge grant. The SECU Challenge Grant comes with a 2.2 million dollar challenge. The foundation must raise the 2.2 million dollars in order to receive the 1 million dollar grant from SECU. With this kind of donation the Hospice House Foundation can now apply for grants that they were not previously eligible for.
John Baldwin is a board member for the Hospice House Foundation and he explained, "Receiving this local donation is huge for the foundation. It helps move us closer to our goal, makes us eligible for other grants, and makes the dream a closer reality for WNC to have its very own hospice house." The Hospice House Foundation could not be more thankful to have the mortgage paid for and is so appreciative of the generous local who is helping this project come closer to completion. They look forward to having a "mortgage burning" party to celebrate a huge financial relief.
For more information on how to get involved by volunteering or donating please visit www.hhfwnc.org or call 828.524.6375. Also, follow the foundation on Facebook to keep up with all the latest activities that are going on.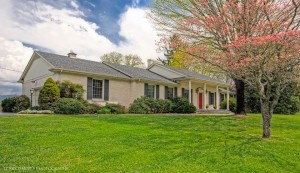 Trackback from your site.