Kiwanis Club meets at the Hospice House
Kiwanis Club came out to the Hospice House to hear Elise Boren speak about the Hospice House Foundation of WNC to the group. 30 individuals came out to the house to have their lunch, tour the Hospice House, and have their meeting. Seeing the house allowed them to understand what the house will provide and where the addition will be built. They are excited to support the foundation and get involved. Truly a great group of people!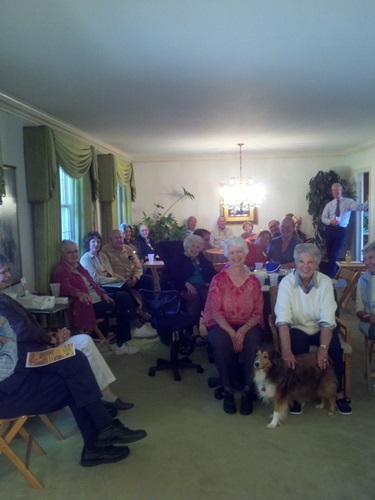 Tags: Hospice House Foundation, Kiwanis Club, meeting
Trackback from your site.